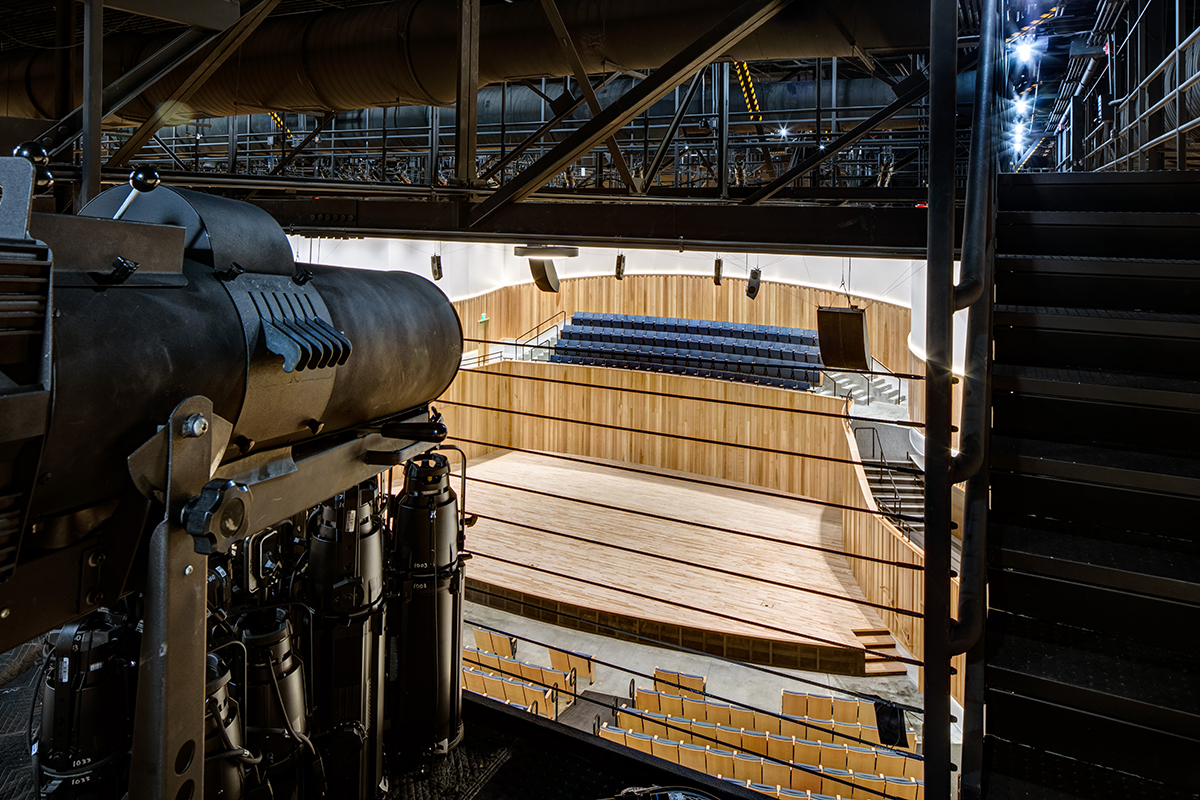 daines concert hall
The Newel and Jean Daines Concert Hall project includes the complete renovation of the former Kent Concert Hall to create a new state-of-the-art space for orchestra, band, and choral programs. The renovation includes a new acoustical shell; acoustically reconfigured walls and finishes; and upgraded theatrical, audio, and lighting equipment to enhance the acoustic performance of the venue for both performers and audiences.
The design allows for over 1,700 new theater audience seats and improvements to building systems, including acoustical and HVAC, to decrease ambient noise levels. The scope included the addition of a new fire sprinkler system, structural modifications to the ceiling to improve seismic stability and to enhance the theater space and architectural form, new catwalks and tension grid, addition of dressing room suites, and improved accessibility to the concert hall from the lobby and from the hall to the stage. The new concert hall serves audiences throughout the region with world class music and programming in a newly renovated and state of the art cultural facility.
This high performance building is located within a University campus context and the process began with a programming and needs assessment phase. This phase also included a public outreach effort involving students, faculty and staff, patrons, community partners and University leadership. The architects provided cost estimating services throughout the project and partnered with the College in their fundraising and development efforts.